Digital-first receivables management: closer look at online payments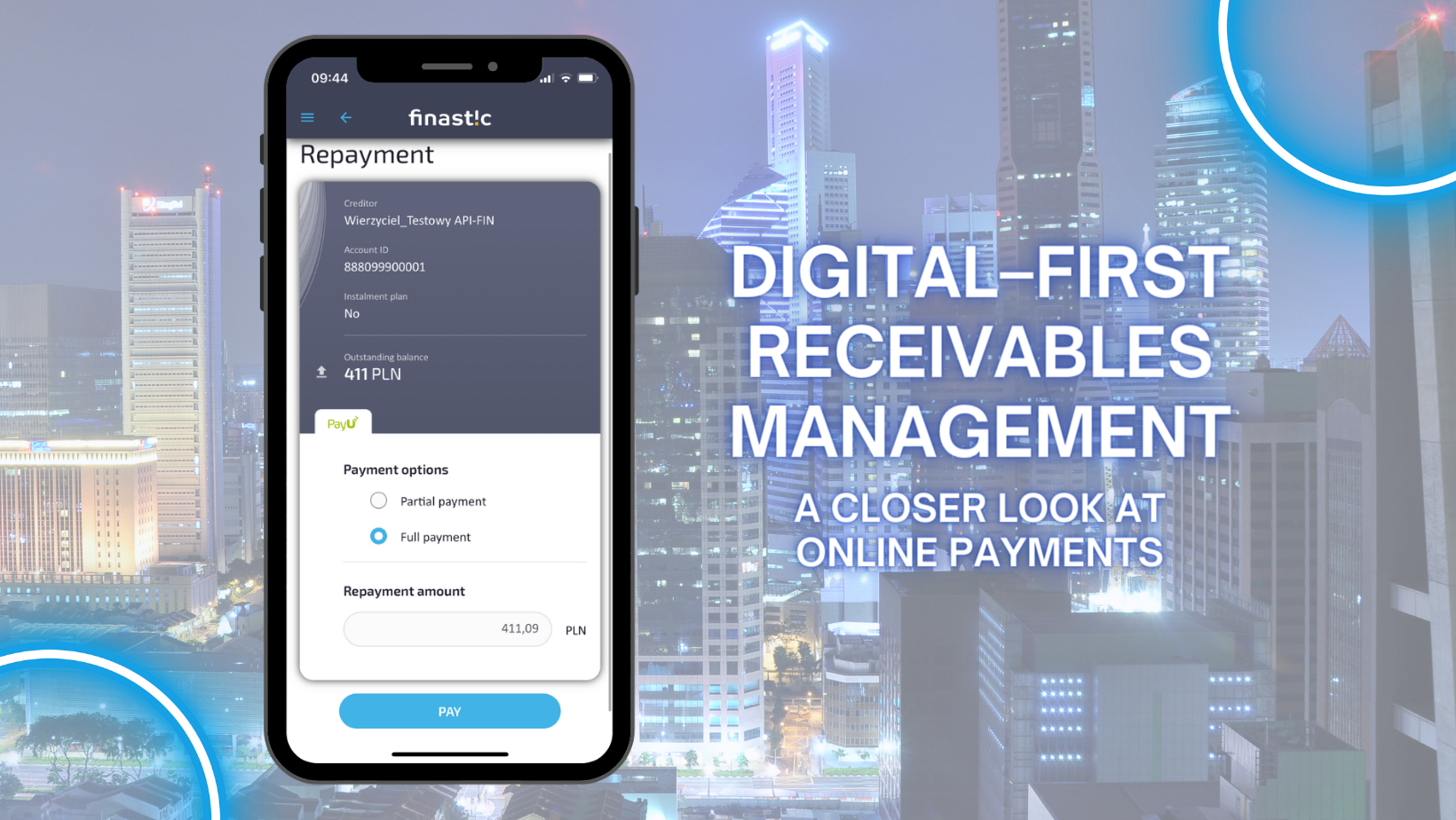 Digitization in receivables management is not just a nice-to-have option anymore; it becomes an indispensable element of an effective debt collection process. As IoT and widespread penetration of smartphones becomes more relevant part of our lives, clients largely prefer to manage their daily activities over digital channels. Organizations that fall behind this trend shall not be able to deliver the highest quality service and satisfy consumers' needs.
What does it mean for your business?
Digital transition boosts operational efficiency and improves customer experience and additionally provides increased immunity to compliance risk. In the times when government policies are getting stricter and outdated, debtor contact methods, such as outbound calls or in-field visits, become limited, innovative strategies come in handy.
One of key elements of such empathetic digital-first approach is online payments, widely used by clients not only for online purchases, but also as convenient way of settling outstanding bills in the most preferable time and method. This is turn not only means improved client satisfaction, but results in speed of collection, as online payments instantly land on creditor's account.
Ease of delivering online payment option to clients is also an important factor. Payment links can be distributed across various digital channels, including SMS, email or push message.
To secure stable month-to-month cashflows and improve clients' experience while settling their liabilities, online payments can also be arranged on recurring model. In case of repayment schedule, client approves payment only once and further instalments are being automatically debited from client's account, when the due date arrives. This means convenience for the client since there's no risk of missing next payment deadlines.
Discover how to benefit from online payments within receivables management process?
Discover how to gain from our digital-first receivables management solutions, combining online payments, omnichannel communication and client self-service features, which outperform the approach of traditional collection companies.
AxFina provide customer centric and data-driven excellence in debt management. By combining digital-first collection strategy with teams on the ground we increase recoveries on outstanding loans and receivables of your clients, helping you to cure your cash-flows and allowing you to focus on your core business.
See our presentation: View >>
Contact us and book a demo!