Digital-first receivables management: closer look at self-service functionality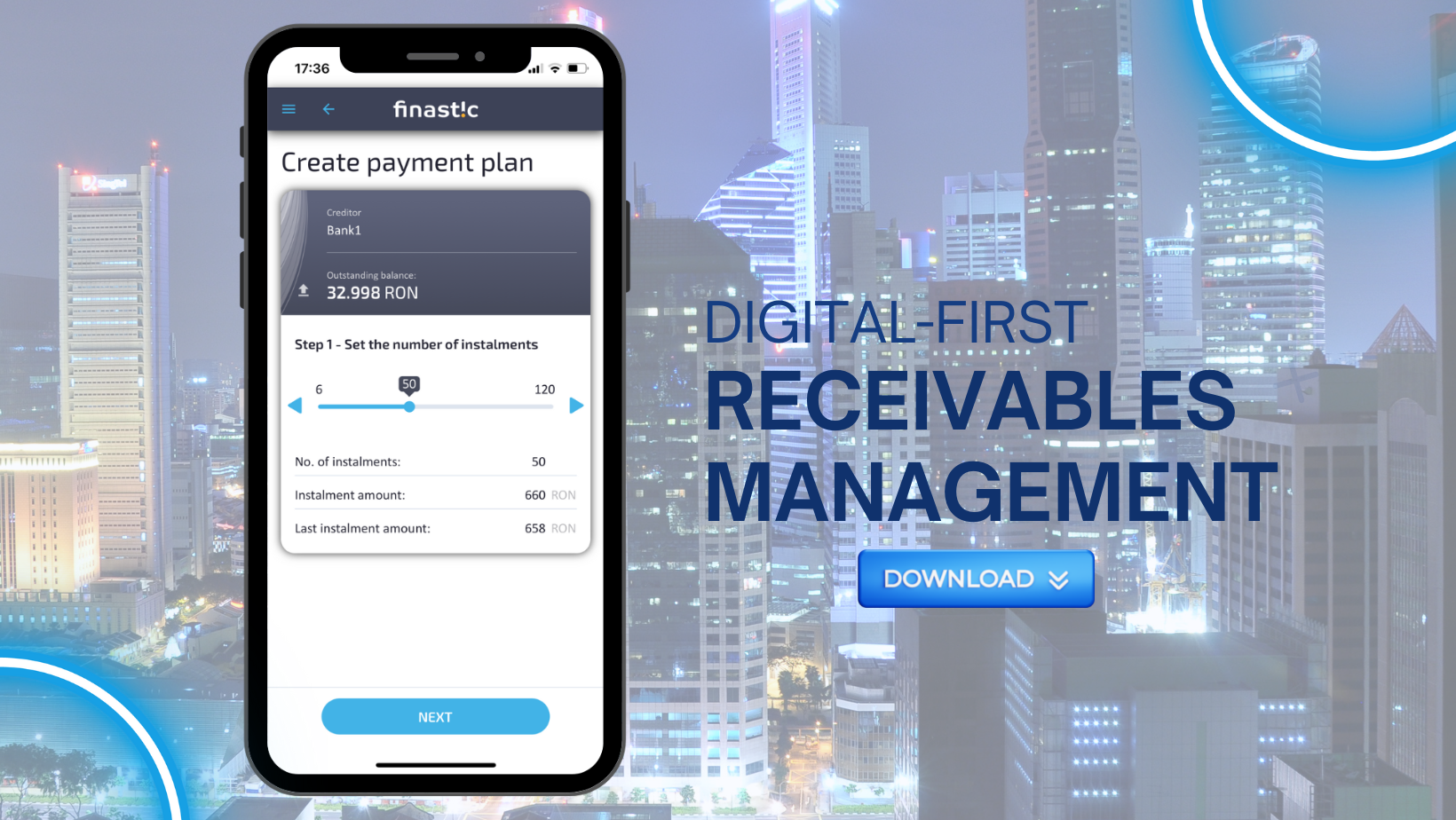 Clients are always looking for ways to make their day-to-day activities more convenient and how they prefer to manage their debts is no different.
With many industries facing a dynamic increase in demand for high-quality customer service on one hand and constant pressure on delivering higher returns whilst lowering costs on the other, self-service solutions perfectly address both issues.
Self-service is becoming clients' first choice, especially in debt collection space, where clients may feel uneasy talking about their debts with a call-center agent.
At AxFina we address evolution in clients' behaviors, setting the new standard for debt collection industry. We developed a digital-first solution called "Finastic", which empowers clients and allows them to be in charge of their liabilities. With Finastic clients enjoy flexibility, variety of choices and full control of what is happening with their debt, review liabilities, divide debts into convenient payment plans, manage payment dates and make secure online payments.
By embracing technology, AxFina supports smart-not-hard management of outstanding loans and receivables of your clients.
Still, it's not always all digital. We use a perfect combination of top-notch technology and teams on the ground to optimize collection process and ensure high paybacks across the entire receivables' lifecycle: from monitoring, through amicable to legal collection stage.
Contact us and book a demo!