Discover benefits of digital-first receivables management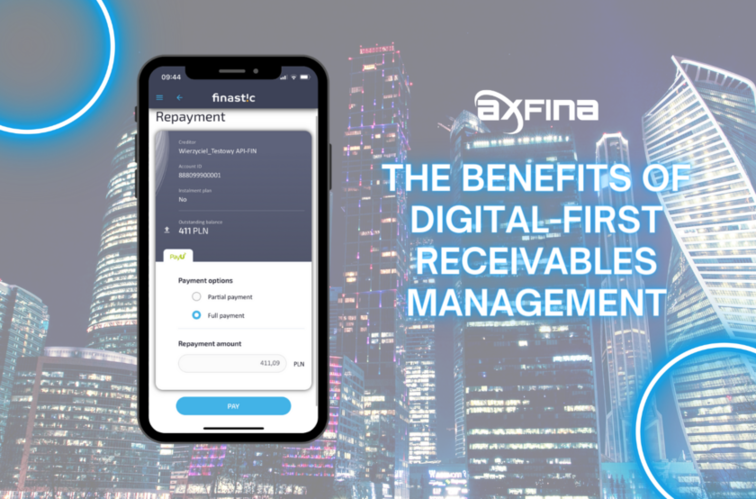 Today, almost everything we do is done online, including news reading, chatting, and shopping for goods and services. For consumers all across the world, the growth of online shopping has been a true game-changer. There are many factors affecting people's decisions to shop online, and convenience and low pricing are just two of them. According to a survey from Barclays, internet sales are increasing at such a rate that recently, over half of all consumer spending was made online.
With AxFina's digital-first receivables management services, customers can translate their online shopping habits into online-operated management and repayment of liabilities. Customers are more likely to accumulate debt due to the accessibility of internet shopping, the simplicity of using credit cards online, and the buy now, pay later alternatives. Take the chance to digitalize the collection processes by using a receivables management system that is primarily digital. Be sure to accommodate the rising number of clients who choose digital self-service tools and online communication options. Profit from the fact that clients are 25% less likely to become delinquent if they are treated with respect, ease, and empowerment. Spend less money thanks to increased productivity and lower labor expenses.
Discover how to benefit from our digital-first receivables management solutions, which exceed the methods used by conventional collection agencies. These solutions combine online payments, omnichannel communication, and client self-service capabilities.
AxFina offers superior debt management services that are data-driven and focused on the consumer. We enhance recoveries on outstanding loans and receivables of your clients by combining digital-first collection strategy with personnel on the ground, helping you to fix your cash-flows and allowing you to concentrate on your core business.