The sharp rise of online lending and BNPL volume
AxFina Case Study

Between 2018 and 2021, buy-now-pay-later and online consumer lending saw a tremendous rise, further fueled with online shopping sprees during COVID-19 lockdowns. These trends are expected to continue (sharply) in the coming years.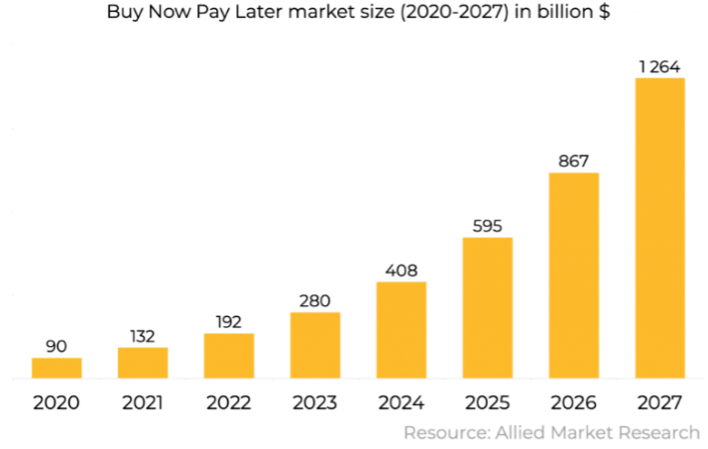 However, one often tends to forget the risk those new financing methods bear for both lenders and consumers. Most of the borrowers do not have the appropriate experience to deal with this kind of easily accessible debt and overestimate their ability to repay those loans on time.
For lenders, negative impacts such as rising default rates and increased cost of risk arise from lavish rules in their credit risk assessment, where quantity is prioritized over the quality of loans. Those impacts are then further accelerated by recent interest rate hikes, resulting in higher defaults and lower margins.
To address this upcoming challenge, AxFina is there to assist banks and non-bank lenders with digital-first receivables management solutions.
We help your customers overcome financial distress & exclusion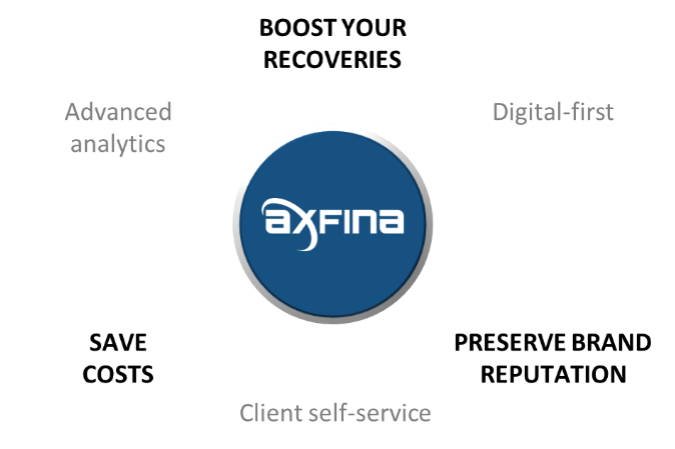 We believe that it is now time to select the right receivables management partner with proprietary technology, a high degree of specialization and an experienced team. As lenders became more and more digital, Axfina offers a fully managed digital-first collection set-up helping you to:
• Preserve brand reputation via digital-first contact strategies
• Increase recoveries via advanced data analytics and online repayments
• Save on costs by applying high-end technology with client self-service tools
Let us take care of your receivables, so you can take care of your core business!
See our presentation: View >>
Contact us to get your offer!